Principle:
A frequency-modulated continuous-wave radar (FMCW)  uses a voltage controlled oscillator to generate a sweep signal. The Tx/Rx-mixed signal (beat frequency) is analysed by a window FFT to get the ranges to all obstacles.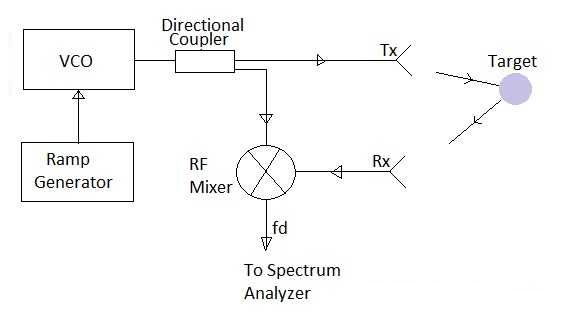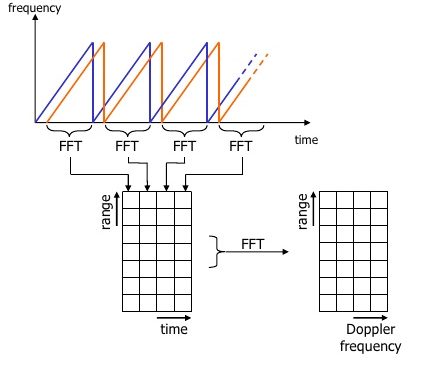 Result of one FFT: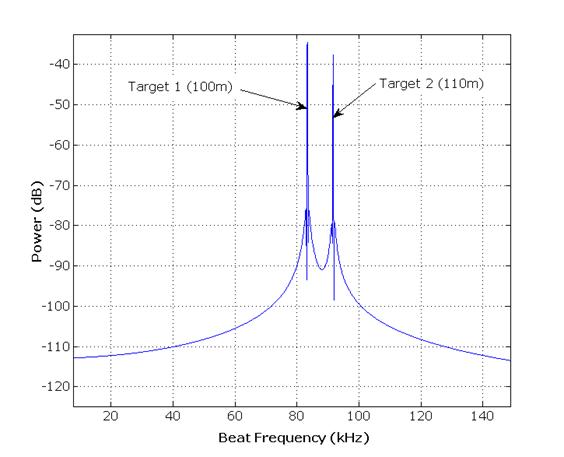 2D / 3D:
For 3D measurements, an antenna matrix is used: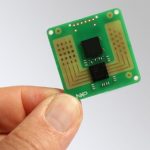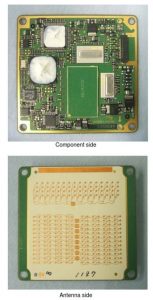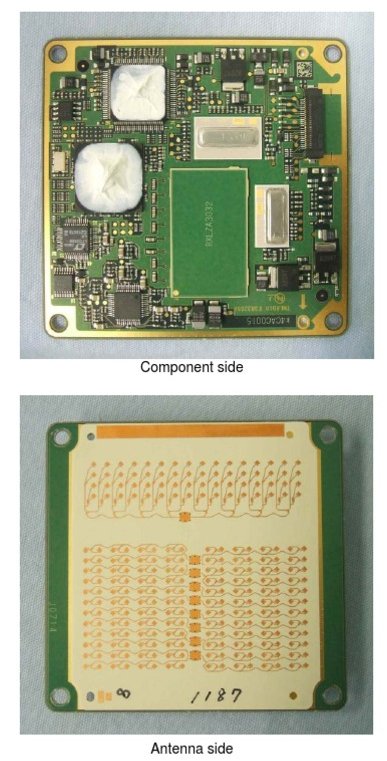 Types:
Adaptive Cruise Control (ACC) / Distanz
Lange Change Assist / Spurwechsel Assistent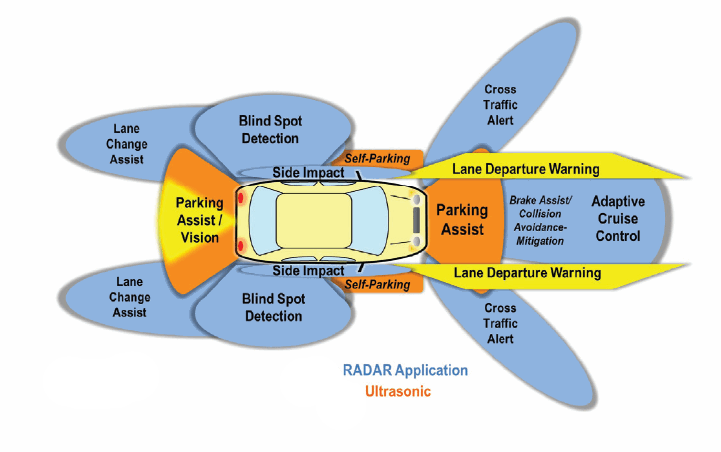 Manufacturers:
Continental ARS308
Continental ARS3-A (BMW F)
Continental ARS410DP (A0009053607) (Mercedes)
Bosch LRR2
Bosch LRR3SCU (4G0 907 541) (Audi A6, A7), (0203300193) (Mercedes X117-GLA)
Bosch MRR1Rear (4M0 907 566) (Audi Q7 4M A4 S4 8W SWA)
Bosch MRR1Plus (4G0 907 561 D, A) (Golf7 Sportsvan, Audi A6 4G)

TRW Autocruise

AC20 (3AA907567, 3C0907567H) (VW Passat)

TRW Autocruise

AC10

Distronic ACC A2059005918

(Mercedes Benz GLC 253)
Hella (kd49-67y80a) Mazda CX-5
Hella (GHP967Y80C) Mazda 3, 5, 6
Hella SWA SG2 (8K0907566B) (Audi A4 S4 RS4 8K)
xxxx (ag9n-9g853-cb) (2011 Ford Mondeo Titanium MK4)
Software protocol:
Automotive radar sensors use the CAN bus to allow the vehicle main control unit (MCU) to control the device or receive data from it.

Source: https://en.wikipedia.org/wiki/CAN_bus